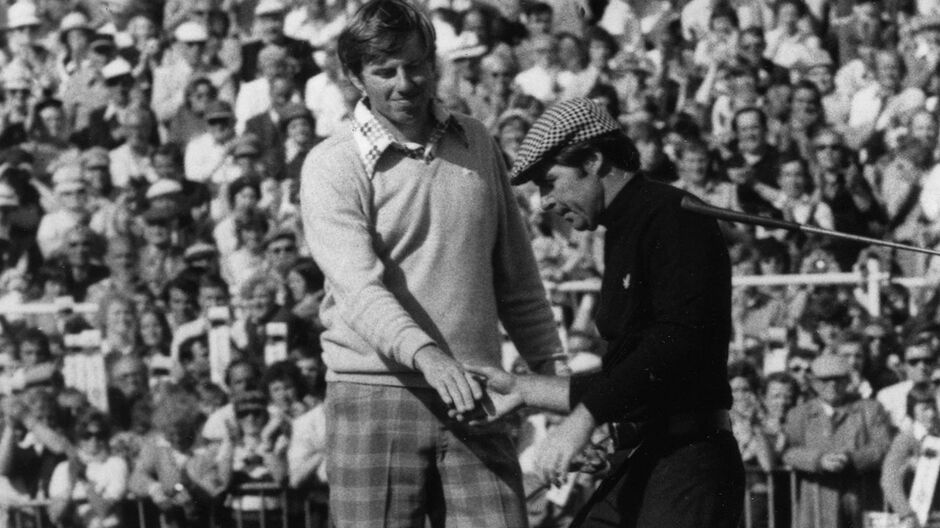 European Tour, South African Tour, PGA Tour & Ryder Cup
Peter Oosterhuis
Peter Oosterhuis played on the European Tour from 1969 to 1974, winning 10 tournaments and taking the Harry Vardon Trophy for heading the Order of Merit for four consecutive seasons from 1971 to 1974. From 1975 he played on the PGA Tour, winning the Canadian Open in 1981. He was twice runner-up in the Open Championship, in 1974 and 1982, and finished third in the Master in 1973.
Peter played in six consecutive Ryder Cup teams for Great Britain and Ireland, later Europe from 1971 to 1981. He had an impressive record, particularly in singles, beating Arnold Palmer in 1971 and 1975, halving with Lee Travino in 1973, beating Johnny Millar and J. C. Snead in 1975 and in 1977 he beat Jerry McGee. Peter finished with a record of 6-2-1 in all Ryder Cups and is only half a point behind the overall Ryder Cup record for singles.
As an amateur, Peter represented Great Britain and Ireland in the Walker Cup (1967), Eisenhower Trophy (1968), St Andrews Trophy (1968 winners) and EGA Trophy (1967 & 1968 - winners).
Majors
| | | | | | | | | | | | | | | | | | | | |
| --- | --- | --- | --- | --- | --- | --- | --- | --- | --- | --- | --- | --- | --- | --- | --- | --- | --- | --- | --- |
| Tournament | 1968 | 1968 | 1970 | 1971 | 1972 | 1973 | 1974 | 1975 | 1976 | 1977 | 1978 | 1979 | 1980 | 1981 | 1982 | 1983 | 1984 | 1985 | 1986 |
| Masters | | | | CUT | T38 | T3 | T31 | CUT | T23 | T46 | T14 | T34 | T24 | T20 | CUT | | | | |
| U.S. Open | | | | | | | | T7 | T55 | T10 | T27 | | | | T30 | T50 | T25 | 56 | 69 |
| The Open Championship | CUT | CUT | T6 | T18 | T28 | T18 | 2 | T7 | T42 | | 6 | T41 | T23 | CUT | T2 | CUT | | | |
| PGA Championship | | | | | | | | T40 | T38 | | T26 | | CUT | CUT | T22 | T47 | CUT | | |